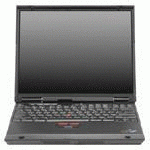 Yes, another in the junker series on my T23. I *finally* got around to playing a bit with the new Ubuntu 9.10 Karmic Koala. I know, based on the date of the posts, that it'll look like I am doing a distribution a day (magic of dated publishing), but I have had this running a few days now and I really dig it.
The installer is very fancy looking now and I really like the new loading logo graphics. They have this cool little cylon slider that goes across the screen – much slicker than the big blocky one on previous versions. All my equipment was detected correctly and, I should add, this is the norm for any recent version of Ubuntu, and they should be praised for that. I have come to expect nothing less from them.
The default background is *still* brown. Ick. They *do* have a much better selection of other wallpapers to choose from though. Honestly, if the most you have to complain about is the default brown background, things are pretty good. And things here really are pretty good!


Ubuntu still comes with all the software it always has – the things you need to get the job done. And what is not there by default is only a click or two away. Ubuntu has come to be the go-to distribution for a nice workable desktop Linux. It's clean, up to date, and perky too. What more would you expect? Well, maybe a different color wallpaper (I like the stones one). 🙂
Saturday, November 7th, 2009