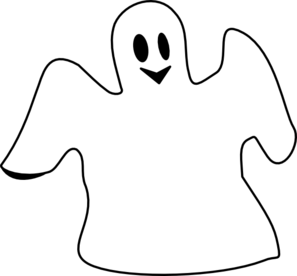 OK, so it's October and once again there is an onslaught of spooky movies and ghost hunting shows all over the digital media outlets. Although I have LONG been a fan of such things, I have a few questions to pose to the ghost hunters out there. Leave it to me to go interjecting logic into all this, but some questions just scream for an answer.
Why is it that all ghosts are presumed to be telling the truth? So assuming that you actually get to talk to a ghost that has been harassing you or your family by haunting and scaring the crap out of you, WHY do you believe a word they say? I mean, I hardly believe anyone living I meet in person, let alone some dead guy that has been hiding for 100 years in my closet.
Speaking of closets, why do all ghosts seem to live in the closet, attic or basement? Presumably, while alive, most people live in their living room, at work, etc.. Why such a change? I mean if you are invisible and stuff, what's to stop you from hanging on the couch and watching Oprah? What is the allure of the closet? And what the heck are they *doing* in there all day? I assume they don't need to sleep?
What's the deal with the dark? You will see countless paranormal investigators tell you that "spirits require a lot of energy to manifest", but in the same breath, they turn off all the power. Do they *not* want to find them? I also notice that normal people see these ghosts during the day, or while watching tv or doing laundry (again in the basement). So why not follow the scientific method and try and duplicate that and do wash with the lights on instead of bump into walls in the dark while trying to "see" something?
If you have a haunted house and you are terrified enough to seek help. WHY go to a paranormal group? These groups come into your house, declare it haunted and then leave, leaving you with the problem (at least the ones on tv do). I mean, don't you already know your house is haunted in the first place?
Paranormal groups that use psychics? Seriously? Why not use two psychics, have them write down their impressions independently and then compare notes. Otherwise you have 1 that says whatever they want with no verification, or two at the same time that just agree with each other. And how come they all head straight for the basement, closet or attic 🙂
Cleansing your haunted house with burning weeds. This I do not understand other than the fact that it probably smells up your house. I mean if that makes ghosts go away then great, but what happens when you plug the air fresheners back in? Go and get some *actual* clergy and not some emo chick ringing a bell and throwing rock salt on your floor.
Are there "good" ghosts? Time and time again, I see these paranormal groups saying "there is nothing here to worry about", "they won't harm you" or even "the ghost of your -insert relative here- is here to protect you from -insert evil ghost-". EXCUSE ME?! If there is some invisible person making noises rummaging around in my basement or playing with my dishes and "manifesting" themselves in front of me when I am waking to the bathroom to pee, THAT is not harmless. It is trying to frighten you to death. People actually do get scared to death you know, not to mention the stress that kind of thing could put a person or family through.
Exactly what are they saying? This is probably one of my biggest beefs. Aside from believing whatever unverified malarkey your resident psy"chick" tells you, your options are some kind of one sided conversation like light this light for "yes" kinda thing (what if they want to light it for no?), or EVPs, which to me mostly sound like overdubbed intestinal gas recorded on an 8-track player.
I am sure there is more but I will stop here and leave room for what I hope is the barrage of interesting comments!
Haunt ya later!
Tuesday, October 8th, 2013