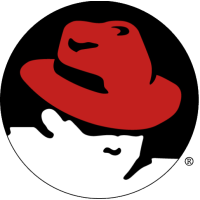 As many of you know, RedHat released RHEL 6 recently. I just finally got a chance to install the production version and thought I would share some of my immediate notes:
RHEL 6 Installation Notes: (text/net install)
No boot.iso available. Must use the ENTIRE installation DVD to boot, even for a network install.
Press tab at the boot splash to enter extra parameters – "linux text askmethod" worked appropriately.
Askmethod prompts for URL rather than http or ftp and has you put the entire URL in one line instead of splitting into server / location like RHEL 5 did.
Installer does not ask for registration number – must be done through rhn_register *after* installation has completed.
Install does not ask you for "types" like RHEL 5 did (webserver, virtualization, development).
Post install does not have configuration menu where you can change authentication, firewall/selinux, system services, etc..
That's about where I am with this right now. The install is reminiscent of RHEL 4 in a lot of ways. I am sure things will change and improve like they always do. The one clearly needed addition right now, though, as far as I am concerned is a boot/netinstall.iso image.